Creative collab - Limited edition mug.
byNORD has launched a limited edition mug in collaboration with the Danish ceramic brand Studio Aarhus. Drawing inspiration from breaking waves and beautifully draped bed linen, the mug is designed with a unique bubbly glazing and a crispy colour palette that oozes oceanic feels. Here, you can read about the creative soul and entrepreneur Solveig Stilling and how she has managed to blend bed linen into her ceramic design process.
Artsy coffee mornings.
Ceramic creations and creativity are a part of the daily work life at Studio Aarhus. The Danish artist and founder Solveig Stilling starts her day with a cup of coffee served in one of her handmade mugs that are on display in the studio's 4 square meter kitchen. There is even a tiny bedroom in the workshop for all-nighters, as Solveig carries out most tasks in her business, requiring long working days – especially during peak seasons.

According to Solveig, a perfect morning start involves jotting down ideas in her notebook, drawing sketches and trying to plan the day. No two days are alike as creativity comes and goes like ebb and flow. "It's a process that you cannot plan", says Solveig.

Oceanic feels and Danish design.
The art of making a beautiful bed is one thing and designing a mug with inspiration from bed linen is completely different. The result is a mug that brings associations to wavy landscapes of duvets. It has a neat shell-shaped design which contrasts its majestic and rustic handle. The mug comes in light-blue and sandy beige nuances looking as if it was washed ashore.

"The light-blue colour is delicate, and the glaze has a bubbly foamy texture that reminds me of the very moment when a wave breaks into white foam on the shore. The upper matte glaze and lower part of the mug has a glossy, almost shiny look that is supplemented by a beautiful mix of blue and sandy colours," Solveig explains.

Meet the creative soul, Solveig Stilling.
Just like a "Jack of all trades, master of none", 37-year-old Solveig Stilling has an educational background that covers titles from fashion and textile designer to ceramicist and entrepreneur. However, Solveig is nerdy and an expert within her field with a playful and elegant approach to design, making Studio Aarhus the perfect match for byNORD. Also, she juggles her career while being a mother to her daughter, Sommer, and a partner to Anders.

"We do not get too caught up in conventional rules – neither does byNORD. And that attracts me. Just like byNORD dares to speak about everyday life in the bedroom and putting into words what we all know – that the bedroom is not just for sleeping. Likewise, I also like to scratch the surface and break away from the conventional rules to create something beautiful when I design," Solveig says.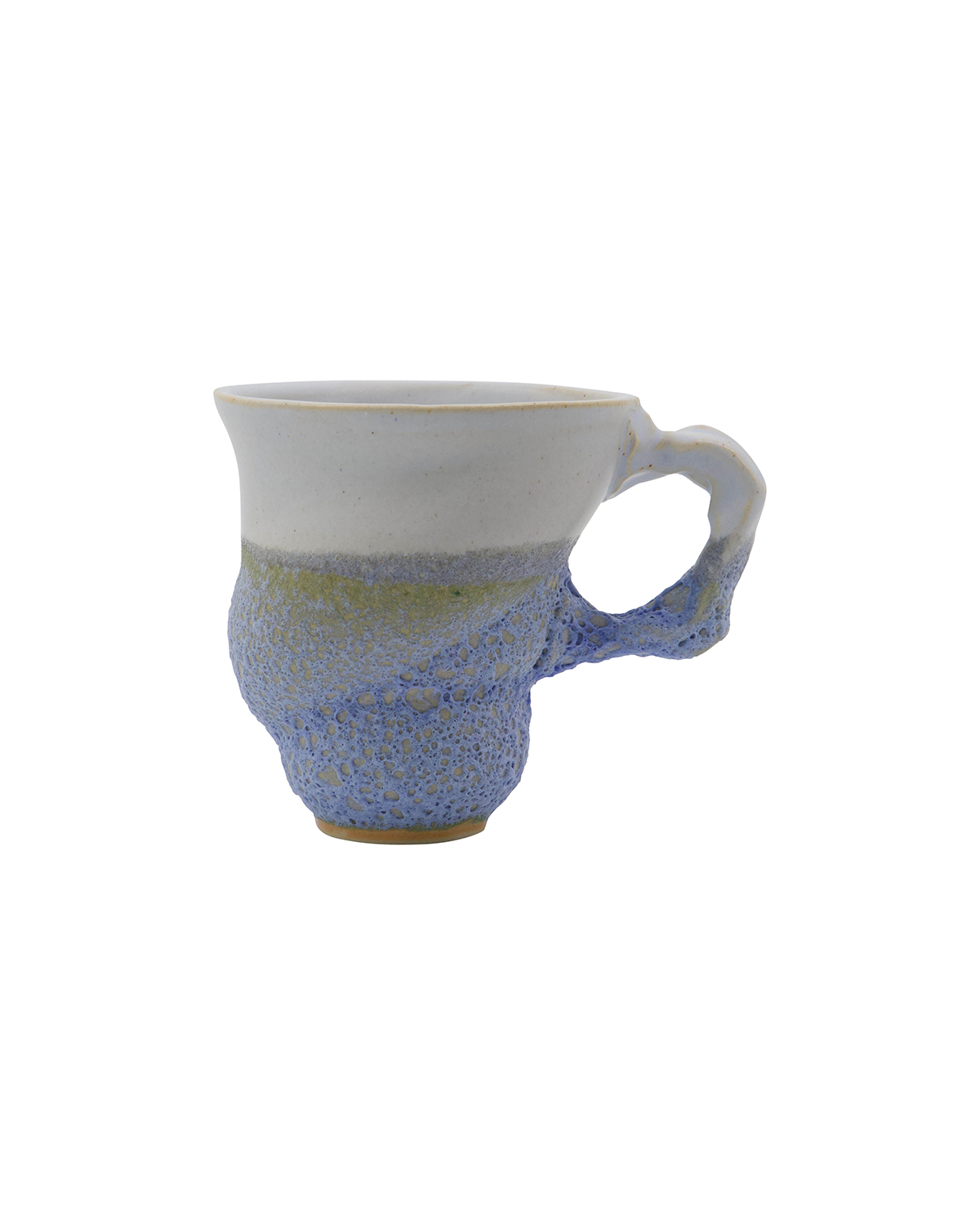 Treat yourself to a byNORD x Studio Aarhus mug. Get a free, limited edition mug with every purchase of 999 DKK. The mug is available while stock last.
Shop here