Garden furniture and planters for spring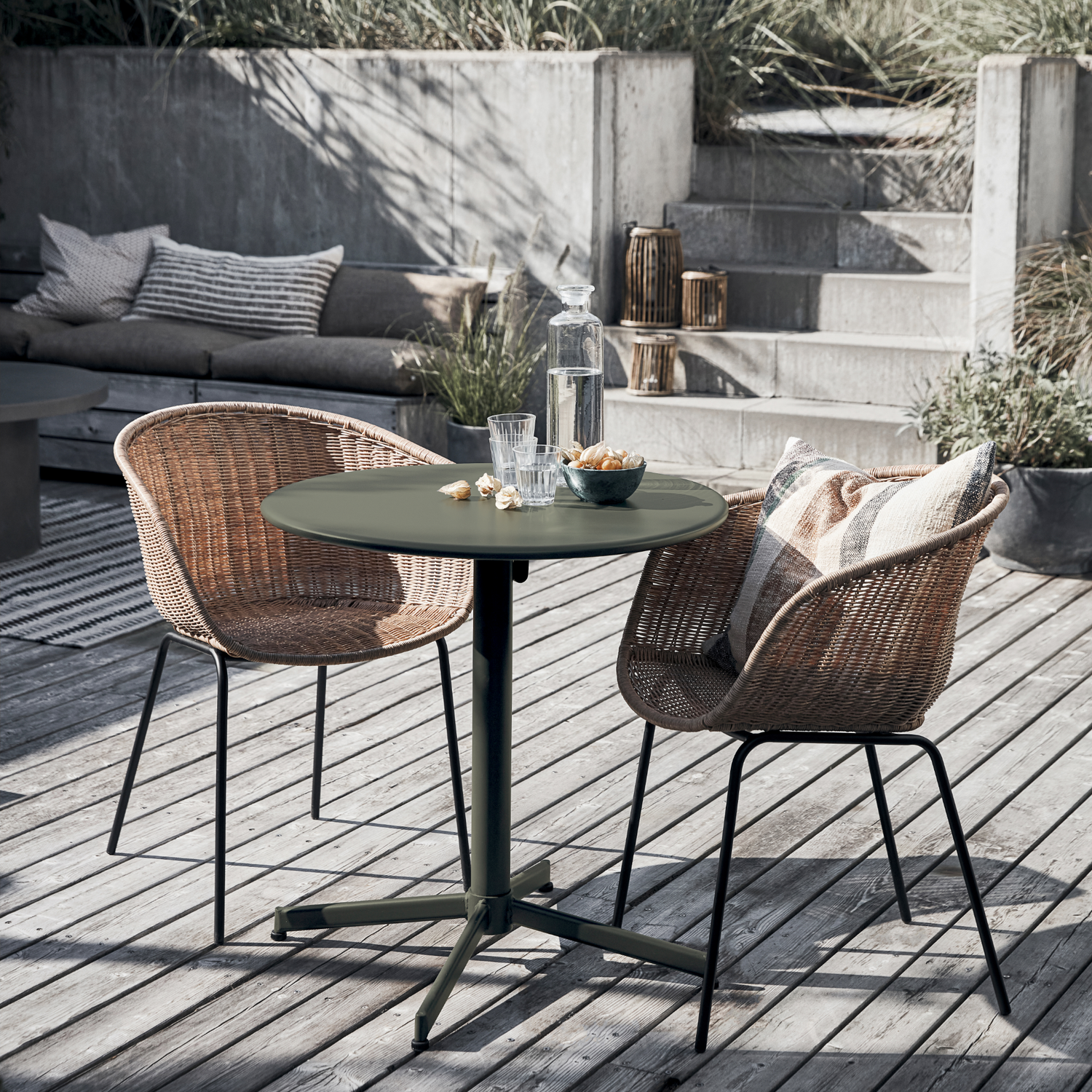 Extend your living room to include your outdoor space as well. With the right décor and furniture, the lines between indoor and outdoor are washed away, making room for more living space that reflects your needs. Are you looking for a simple outdoor dining area, a cosy nook or a space to entertain friends? House Doctor has everything you need to create the right space for you.
One or more materials?
Combining a host of materials and finishes makes the whole area look well put together. Our outdoor furniture can be mixed and matched to suit your style and of course the size of your outdoor space.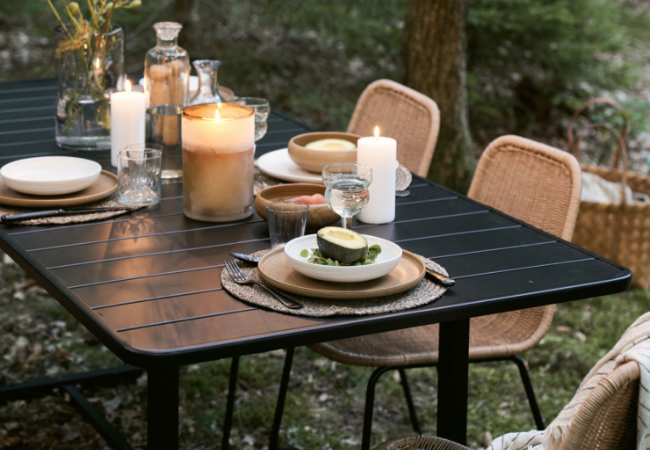 Are you into metals? Looking at garden trends for 2023, metal is all the rage. We bring you the Helo range of tables and chairs that come in different sizes and both black and green. Even though the tables have a light, minimalist appeal, black adds a certain depth while green makes the furniture blend in with your planters.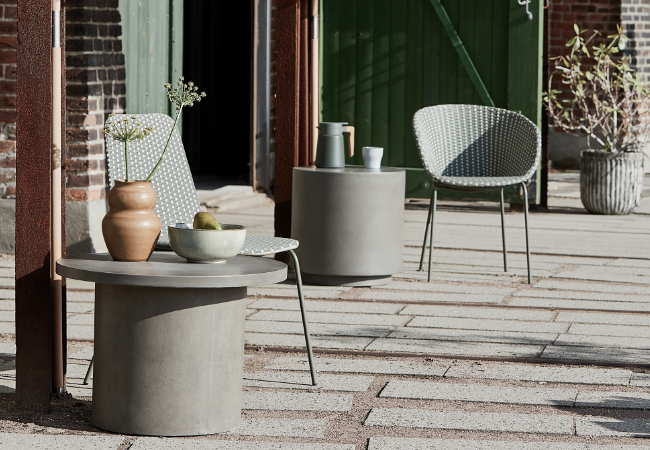 If you are into the contemporary, sleek look, we suggest concrete. It might sound heavy in terms of weight and look, but with the light grey finish, the round Out table or the square Crete table is the perfect basis for creating a modern atmosphere. Choose an all-concrete look with our range of lounge chairs, tables and benches, or mix with rattan and wood for a personal touch.
If you want to know more about how to care for your outdoor furniture, we've gathered some tips here.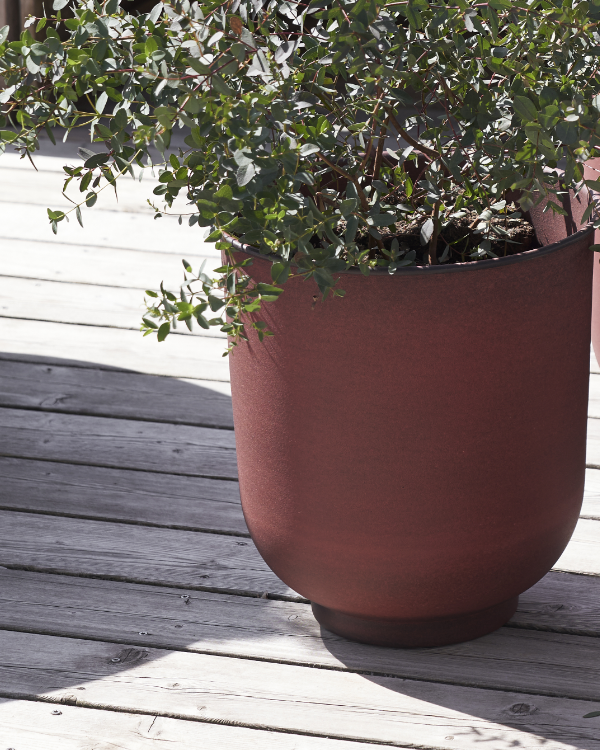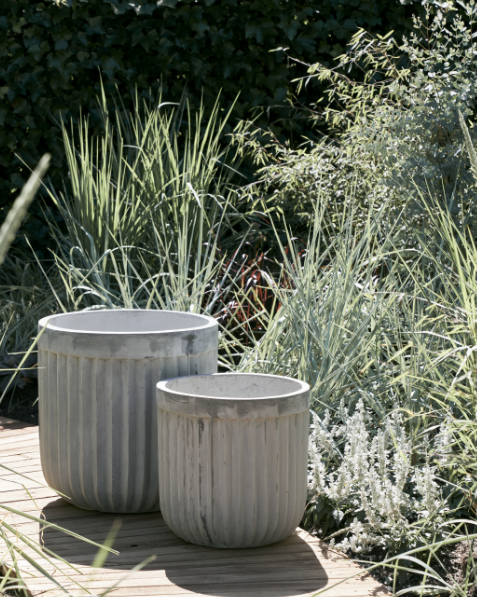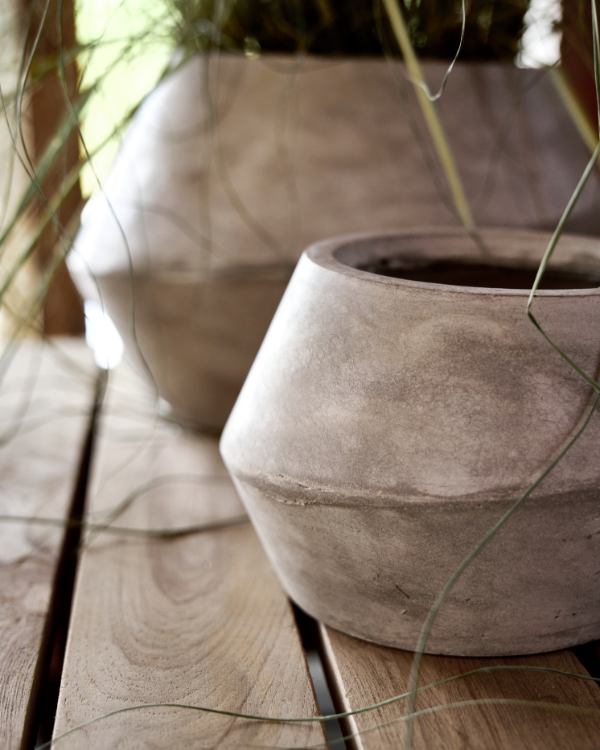 Perfect with planters
Every outdoor area needs at least one or two planters. It is an easy and most of all stylish way to bring new life to your garden without breaking the bank. And if you use planters in the same look both indoors and outdoors, the two areas merge and you create continuity. To create a space within the space and even more to discover, place your planters to frame a certain area or several planters in a cluster to add visual interest. After all, planters are functional and flexible, giving you endless opportunities to decorate your way.
From cement planters to those made of iron and earthenware, browse our range and discover the designs that complete your outdoor space. With the right plant, flower or perhaps small tree, it adds a soft touch. And if you cannot create an actual flowerbed, a collection of planters in different heights and materials rivals the real deal.
Our stylist gives you her top picks on how to pick the right planters here.